Sunday, September 29, 2013
For the family of Mr Ogbonnaya Ani in Umuose Urobo in the Uburu area of Ohaozara LGA of Ebonyi State, life can't be more cruel to 7 members of the household now afflicted with madness one after the other. The Ani family is being ravaged by the spirit of madness. 
The sad story of the family of Mr Ogbonnaya goes thus: 
Ogbonnaya Ani's elder brother's daughter is mentally challenged. His younger brother's son is in the same condition. Three of his own children, a male and two females, are equally afflicted. His daughter-in-law is not left out. So, there are six mentally ill persons in the family and, perhaps, still counting. Worst still, one of Ani's mentally challenged daughters is heavily pregnant and no one seems to know who impregnated her...
And before his first wife died, she exhibited some signs of madness.
Friday, September 27, 2013
Angry passengers yesterday evening Thursday September 26th blocked the runway of the Nnamdi Azikiwe International Airport, Abuja, preventing planes from taking-off or landing.
The passengers, who disembarked from an Arik Air flight, blocked the Abuja runway because the flight they took from Abuja to Calabar was not allowed to land in Calabar around 5.30pm for safety reasons - the runway lightening was poor, forcing the pilot to return the passengers to Abuja.
The passengers now felt the best way to express their anger was to prevent other planes from taking off or landing at the Abuja airport. Continue...
A British man who offered himself as a hostage to save the lives of a group of children was today described by colleagues as a 'born leader'.
Mitul Shah, 38, a sales executive from London attempted to strike a deal with the terrorists, replacing children with himself, a heroic act which gave several victims vital time to escape.
The selfless father did not get through to the gunmen and was shot alongside a number of children in the Kenyan tragedy, leaving behind his wife and two-year-old daughter.
Today his employers, the cooking oil company Bidco Oil, and his work colleagues spoke of their grief at his loss.
Kann "Superhands" Trichan got the cool nickname for his incredible ability of scooping pieces of chicken from burning-hot oil with his bare hands.
The 50-year-old Chiang Mai-based street cook can sink his fingers into 480 degrees hot grease without getting so much as a blister on his hands, and his amazing ability has won him international fame. People from all over the world come to his "Fried Chicken Iron Hands Man" food stall to see Kann use his hands to scoop out the chicken and he and his wife travel the globe showing off his gift. Superhands has no idea why he can do what he does, but he's just happy it brings more and more customers for his business, every day.


Prince Tonye Princewill is a member of the PDP and a key player in the politics of Rivers State. After a long period of silence, Princewill, who quite easily has one of the most respected voices in not only Rivers state but the Niger Delta, spoke on his relationship with President Jonathan and Governor Amaechi, his view on their political battle, the 2015 governorship race in Rivers State, etc. Excerpts:
You've been silent for a while. Why?
Sometimes in life we need to listen more than we talk. As you rightly observed, I have been doing a lot more listening lately. My political career is just beginning and so I have a lot to learn. I have seen a lot of mistakes that I Tonye Princewill cannot afford to make. And it is only by watching the people dancing in the town square that I have been able to see their backs. I have resisted the temptation to join them because neither side are short of sycophants. There are no vacancies in that department. And since I am not a sycophant, I want to continue look either of them in the eye and tell them the truth.
Thursday, September 26, 2013
Are you kidding me?
No fewer than 8,000 women on Thursday matched to the Zamfara Hisbah Commission, seeking the state government's assistance to enable them to get married. 
Led by the Chairperson of the Zamfara Widows Association, Hajiya Suwaiba Isa, and the patron, Alhaji Sa'idu Goshe, the women said they were not living a normal life and needed husbands to become whole.

"Many of us cannot afford two meals in a day because there are no men to support us,"they said.
Naija peeps will kill me with laughter....anywhere you look is naija is
pure comedy
. This is a
church program
"You Night Of Graduation From University" Tagged "ASUU Wetin I Do You?" lwkmd!
All you ASUU children, you can attend the program and give me feedback. lol
According to
TheNation
Niger Delta most wanted criminal and kidnap kingpin, Kelvin Ibruvwe, was on Wednesday morning captured by operatives of the State Security Services (SSS) in Port Harcourt, Rivers State. The notorious kidnap suspect was nabbed seven days after he issued a 60-day ultimatum to the Federal Government to develop Urhobo areas of Delta State in order to avert unprecedented attack on oil facility.
International police body Interpol has issued a wanted persons notice for Briton Samantha Lewthwaite, at Kenya's request.
Ms Lewthwaite, 29, is the widow of one of the four suicide bombers who attacked London on 7 July 2005.
Known colloquially as the "white widow", she has been linked with Somali militant Islamist group al-Shabab.
Interpol did not link the warrant to the Nairobi shopping complex attack that left at least 67 dead.
However, it comes after much speculation linking Ms Lewthwaite to events there.
Al-Shabab was behind the attack and subsequent four-day siege at the Westgate shopping complex in the Kenyan capital.
For robbing a couple at gunpoint and raping their teenage daughter, a Delta High Court sitting in Warri, yesterday, sentenced a 26-year-old furniture maker, Chijioke Ede, to death by hanging.
The condemned armed robber and rapist was arraigned on a three-count charge of conspiracy to commit armed robbery, armed robbery and rape before the court.
He was found guilty on all the charges and sentenced to death on count one and two, while he got life imprisonment on the charge of rape.
After 23years of living separately from the father of three of her children, Queen Salawa Abeni has said, God should be the judge of whatever bad Kollington Ayinla has done to her. She made the statement recently at the Annual London African Music Festival.
In her words "Even though Kollington and I have gone our separate ways 23 years ago, I still consider him a big part of my life because I bore him children who bear his name. His name will forever be written in the history of my life. Though we do not have a smooth relationship, and I have been solely responsible for the upbringing of my children up to university level, I still maintain the fact that he is part of me. Let God be the judge of whatever bad Kollington has done me."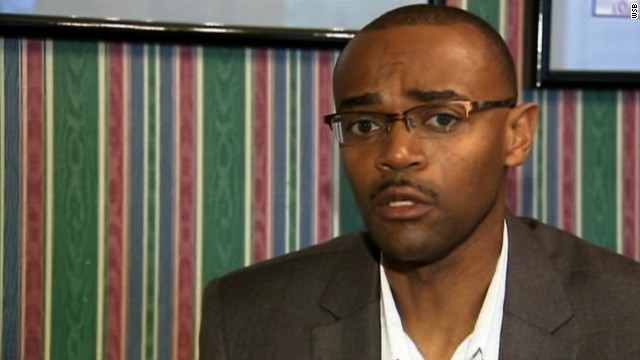 When two small caskets gradually descend into the ground Thursday in Atlanta, it may begin to sink into their father's head that his children are gone. It hasn't so far.
As Mark Edge has cried over them, he has felt their presence at his side.
Police recovered their bodies in a Santa Ana, California, hotel room nearly two weeks ago. Their mother poisoned them, authorities allege.
Jaelen was 13, Faith was 10.
A custody battle that raged around them for years had just been settled. Edge was supposed to be packing up their books and pencils back in Cobb County, Georgia, making their breakfast, and getting them off to school about now.
Bad girl singer, Nicki Minaj sure knows how to grab the attention of the media and it is working for her so far as she continue to promote her new scent, Minajesty. While going to the studio to appear on the popular Ellen DeGeneres Show, Nicki decided to hit the streets with this daring top showing her
oranges
.
A dose of sugar given as a gel rubbed into the inside of the cheek is a cheap and effective way to protect premature babies against brain damage, say experts.
Dangerously low blood sugar affects about one in 10 babies born too early. Untreated, it can cause permanent harm.
Researchers from New Zealand tested the gel therapy in 242 babies under their care and, based on the results, say it should now be a first-line treatment.
Their work is published in The Lancet.
Sugar dose
Dextrose gel treatment costs just over £1 per baby and is simpler to administer than glucose via a drip, say Prof Jane Harding and her team at the University of Auckland.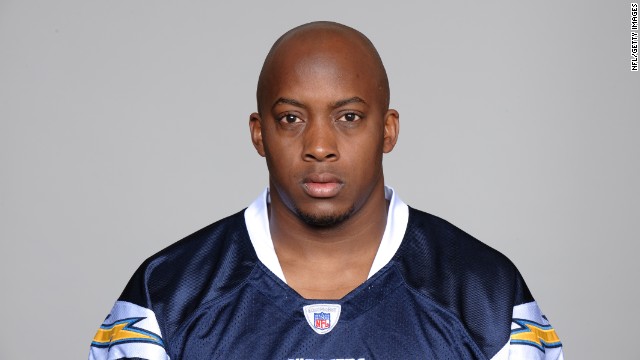 --
Paul Oliver
, a former defensive back for the University of Georgia and the San Diego Chargers, was found dead this week, apparently from a self-inflicted gunshot.
His death marks the latest in a string of suicides among former professional football players.
"Everyone in the Chargers family is sad today after hearing the news about Paul," a statement from the NFL team said. "He was part of our family for five years. At just 29 years old, he still had a lifetime in front of him. Right now all of our thoughts and prayers are with his family during this most difficult time."
The police in Rivers State are really taking their fight against Governor Rotimi Amaechi because of his minor or major disagreement with President Goodluck Jonathan too far,
Olokunbolablessing.blogspot.Com
observed.
Continuing their acts of impunity, Armed Policemen on Wednesday chased away newly-employed teachers who gathered at a Stadium in Port Harcourt, Rivers State, to receive their deployment letters from the state government, because the police thought the teachers will protest against President Jonathan.
Baileys

your number one premium Irish cream is giving consumers a chance of a lifetime to meet with Mary .J. Blige

. Baileys is

offering its consumers an opportunity to watch MJB rehearse, being interviewed and also ask her their own questions.

All

you need to do is stay close to your local radio (Cool FM, Beat FM & Classic FM) to get more information.

Winners will also automatically win tickets to the concert.